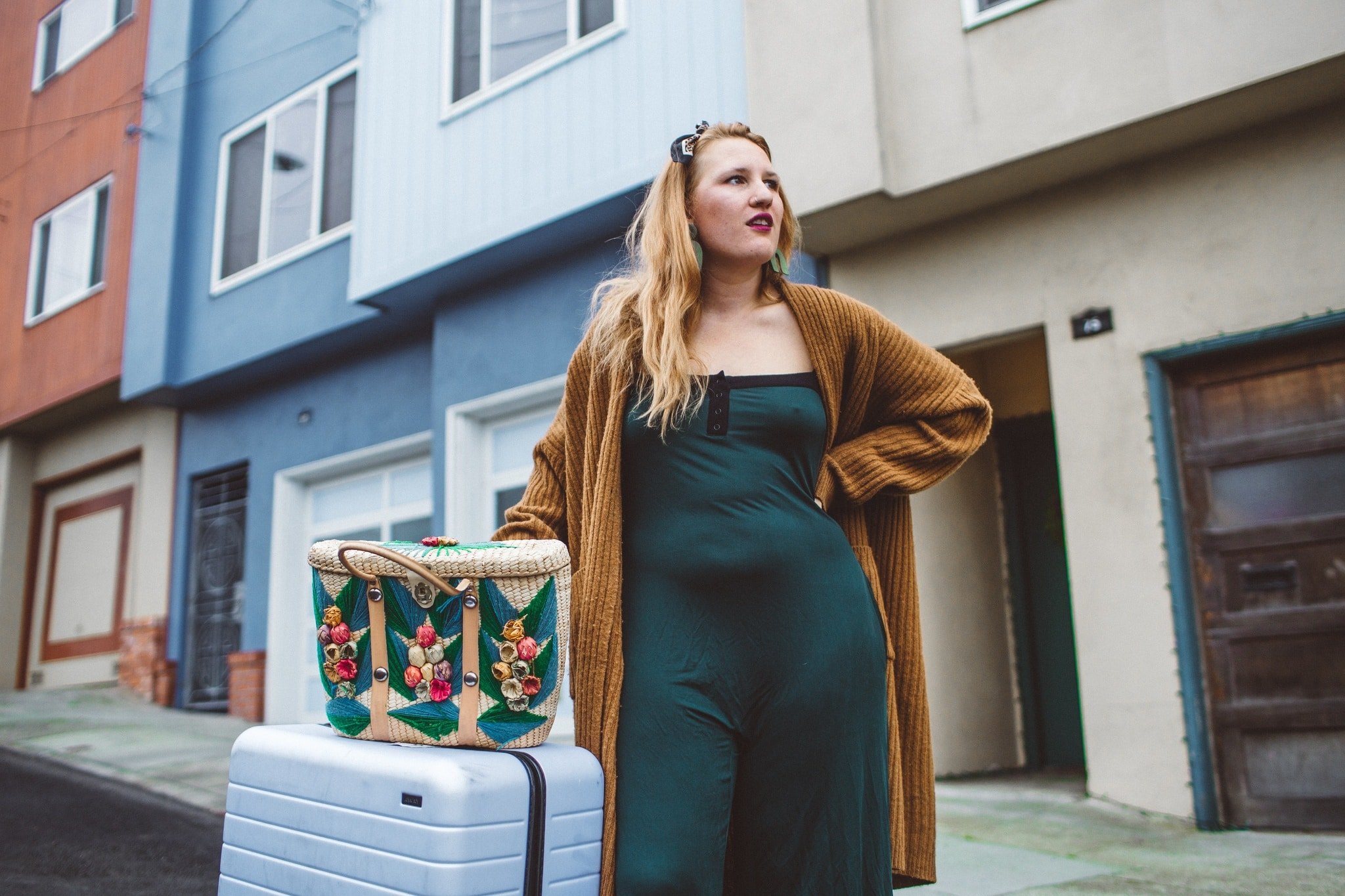 What comes to your mind when you think of travel? We're sure that it's not about the clothes you have to wear. And rightly so, a travel experience is meant to be a therapeutic session. Not many people get to travel in their lives. 
So now that you have this opportunity at your disposal, you need to make the most out of it. But it's best if you look stylish during the trip. After all, you would certainly want to capture memories and cherish them later. Below, we have mentioned a few tips that will help you look stylish:
While solid colors are a primal thought to every traveler, it's best to choose light. Since it's summertime, we recommend you to wear comfy clothes and light colors. Not to forget, light colors are poor absorbers of heat. The perfect dress will help you look your best. 
Light colors are trending on Instagram, so why not put them on? Secondly, when choosing your dress, overlooking cotton will be a huge mistake. A long-sleeved solid top or a cardigan will fit in your suitcase. 
Have you packed your Oakley sunglasses? If not, now is the best time to get this task done. Sunglasses will help you look classy during the trip. Plus, they accentuate your overall personality, so why overlook wearing them? We also recommend you despise wearing heavy jewels. 
This trip is supposed to declutter your mind. But if you put on the most expensive diamond earrings, half of the time, you'll be worried about not losing them on the beach. 
Another way to spice up your look is to choose the right footwear. Go for a colorful pair of shoes with strong colors. You can experiment with any color for the shoes. They go well with shorts, dresses and jeans. A solid color shoe will look perfect under the light-colored outfit. 
Plus, when you go out, you don't have to worry about dirt staying on your shoes. This is why dark-colored shoes are always preferred by travelers. The right footwear has the power to improve the overall visual appeal of your personality. 
Are you a bandana fan? Gone are the days when people were going berserk over it. Now is the best time to put on scarves. Nowadays, many girls are addicted to buying cute scarves. And why not? When they have the power to make you look cuter on the trip. 
Scarves have the power to uplift your overall look. And they are available in all colors, shapes, sizes, and designs. Since it's a comfy trip, look for ones that are made from cotton. 
Everyone has a unique style. And it's best if you stick to yours. Instead of trying to copy somebody on the trip, you need to have your own way of dressing up. Especially when you have your Vision Direct sunglasses on, you need to be cautious of what you're wearing. Your accessories have to match your clothes and vice versa.