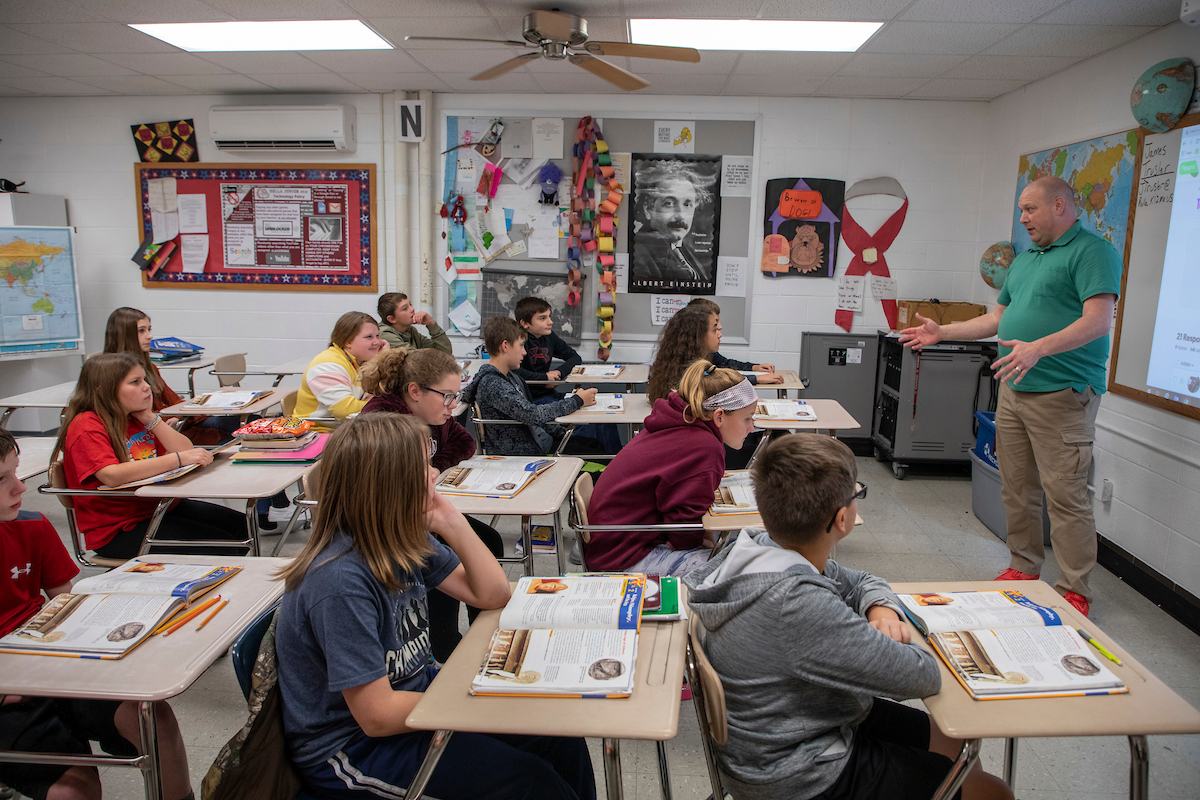 Despite the high priority placed on education, India now has a teacher shortage. Currently, a major portion of the population is only interested in student life, and you will need a teacher to guide them. However, this is not the case, and instructors are in short supply these days. In fact, even when looking at the ratio between professors and students, the ratio is rather poor. Also, because students are increasingly interested in professional courses in life, such as engineering, doctorate, CA, law, and other fields, there may be fewer individuals interested in teaching as a vocation. And some people are interested in teaching and are unable to get that because of less knowledge about it and lack of guidance. While this has resulted in a teacher shortage in India, it is not all doom and gloom. Anyone looking for a teaching career will have more possibilities now, whether it is an offline or online course.
Teachers' demand has increased as a result of a growing network of schools in both the private and public sectors. Not only that, but various online platforms have sprung up to meet the demands of students, demonstrating the sector's high employability. Online education is becoming increasingly important in order to address the growing demand for high-quality education. Online teacher courses or teaching certificate courses have improved a person's prospects of becoming a teacher.
Here are 10 of the best teacher training courses to get the good career
Integrated BA B.Ed. Course
Bachelor of Arts (BA) and Bachelor of Education (B.Ed) degrees are combined in this program. This integrated course allows students to choose chosen disciplines depending on their unique interests. The course lasts four years, and to be eligible, students must have completed their 12th grade with a minimum of 50% aggregate and have English as one of their core courses.
Integrated B.Sc. and B.Ed. Program
This is a dual-degree program that combines B.Sc. and B.Ed. coursework. This integrated course allows students to choose chosen disciplines depending on their unique interests. The course lasts four years, and to be eligible, students must have completed their 12th grade with a minimum of 50% aggregate in the Science stream. Holders of a doctorate in education may be admitted directly to the second academic year of this integrated program.
The D.El.Ed, or Diploma in Elementary Education, is a credential program for elementary teacher preparation. Students are prepared to take on the position of an elementary school teacher via training. The course will take two years to complete. To be eligible for the course, students must have completed their 12th grade in any subject with a minimum of 50% aggregate. This proportion fluctuates depending on the institute.
Education Bachelor's Degree (B.Ed)
Most of us are familiar with the B.Ed. Degree. It is one of the necessary requirements for becoming a teacher. This is a postgraduate program that can now be pursued by anyone who wishes to pursue a teaching course. Any student interested in completing this course must first earn a bachelor's degree before enrolling in it. Because this is a postgraduate degree, you must pursue it only after you have completed your bachelor's degree.
Teacher Education for Preschool and Primary
These courses are designed to prepare students or candidates for future teaching careers in the most up-to-date teaching approaches. They are also rewarded with far greater career chances in the field of education. This teacher training course will teach you how to decipher the complexities of child psychology and how to be more responsible for the emotional and physical well-being of children.
Montessori Teacher Education
All students interested in becoming Montessori teachers should enroll in a complete Montessori teacher training program. On successful completion of the course, the applicants receive a certificate. This would aid them in their search for Montessori teaching positions.
Management and Administration Education
This course is designed for students who are involved in or intend to be involved in the education business in some manner. This teaching course improves not only administrative and managerial abilities in operating a school but also gives extensive information and skills in dealing with crucial circumstances that arise in schools.
Physical Education Bachelor's Degree (B.P.Ed)
This course is also referred to as the BPE course and is one of the undergraduate degrees available. This is a three-year course that is one of the most popular among those involved in physical education.
B.EL.Ed (Bachelor of Elementary Education)
This course is created specifically for elementary school instructors. It is a program in which you may learn and then grow to become an elementary school teacher. It is a good balance of academic application and practical exposure to ensure that students learn as much as they can. This course is primarily for people interested in pursuing a teaching profession.
Advanced Courses for teacher training
Some advanced teacher training courses are:
M.Ed
M.Phil in Education
M.Sc Education
MA Education
Sum Up
When it comes to perceiving the present world, teaching as a career is fairly difficult. There are times when you must adjust to new situations in order to advance and make a difference in your life. It does not happen overnight and requires extensive oversight. With the advancement of technology and online courses, education has become both simple and difficult.
Furthermore, the necessity to ensure that students learn not just intellectually but also in terms of moral and social behavior encourages teachers to explore many topics and take a more holistic approach to teach and can get a good salary and hike.
Classplus is one of the best options a teacher can get for online education. As online courses have become a new normal after COVID and the online class has become mandatory for all the schools, Classplus has provided a platform for the teachers to create their own app and sell  your courses online. If any teachers have done a teacher training course, this is the additional benefit to grow by Classplus.