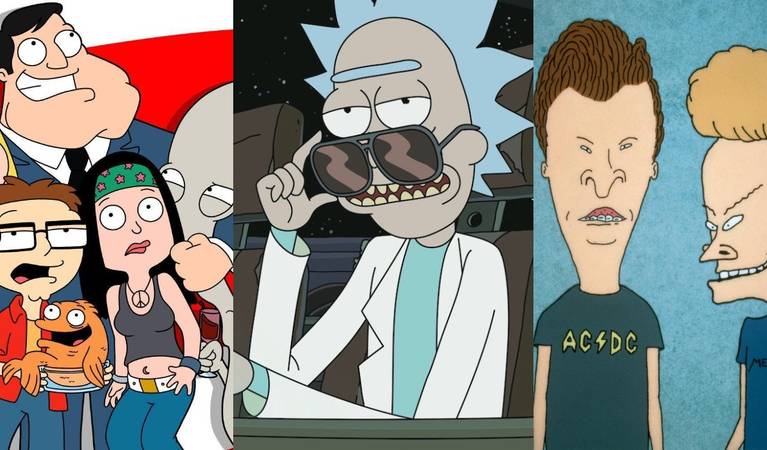 The 2020 decade till now has still delivered some great animated shows. And there is no doubt about that. 2020 was also the year when two of the great series came to an end, She-Ra and the Princess of Power and BoJack Horseman. And while the finale of these two series brought a lot of sadness, the closure of their endings felt appropriate.
It's never a dull moment when you are watching your favorite animated shows. In fact, some people are so into it that they opt for cable services such as Cox cable packages so they may enjoy the show in peace. With that said, here are six of the best animated shows of 2020 decade, that you should give a watch.
#1. Great Pretender
Great Pretender is a show on Netflix which is a must-watch for anyone who likes animated shows. It is a fun series where characters do con jobs and heists all across the world. The story revolves around Makoto Edamura, who unknowingly tries to steal from a legendary con artist Laurent Thierry and gets caught. To punish Edamura, Thierry recruits him into his group of thieves who perform risky but lucrative jobs against art dealers and mob bosses. This show is created by Wit Studio. It is the same studio that is behind popular shows like The Ancient Magus's Bride and Attack on Titan.
#2. The Owl House
This show is a bit on a spookier side of the spectrum. The plot of the series is about Luz, who gets transported to a magical world where she meets a real witch called Eda the Owl Woman. She also bumps into the witch's roommate, King. Luz soon realizes that magic does exist in the world she just entered. And soon, she starts to learn witchcraft. The show is created by none other than Dana Terrace, who is known for working on series like DuckTales, and Gravity Falls.
#3. Brand New Animal
Brand New Animal is another show that you can stream on Netflix. It is an interesting series. The show takes place in a world where humans and beastmen live together. However, the beastmen are sent to Anima city as they are considered monsters. When the lead character Michiru Kagemori is changed from human to beastman, she travels to Anima City to figure out what has happened to her. When Kagemori reaches her destination, she is stunned by the sheer beauty of the place. The city has a cyberpunk aesthetic. You will have to watch the series to know what happens with Michiru Kagemori.
#4. Harley Quinn
The character of Harley Quinn has gained a lot of traction as of late. Even a film was made about her called Bird of Prey which starred Margot Robbie as Quinn. Now, it has been made into an animated series. The story follows the iconic villain after she breaks up with the Joker. However, do keep in mind that this series is not for children as it contains sexuality, colorful language, and blood.
In this series, Harley Quinn strives to become the city's crime lord. And hence, she starts to create her own group of criminals to prove to the world that she is indeed a supervillain. This show includes many of your favorite characters from the DC universe, including Mr. Freeze, Batman, Scarecrow, and Joker.
#5. Haikyuu!! To The Top
The fourth season of Haikyuu!! To The Top was released in 2021. The series is about a guy named Shoyo Hinata who is extremely passionate about volleyball. In fact, he is so driven by his passion for the sport that despite his short height, he becomes a member of his high school's team. The anime features beautiful sequences of the game, making the viewers appreciate the sport even more. This series is all about teamwork and friendship. Also, it teaches the viewers how if team members come together can achieve a common goal easily.
#6. Steven Universe Future
This series has received a lot of praise from the viewers and critics alike for consistently talking about subjects that matter the most like LGBTQ+ representation. It also teaches the audience how they should always believe in themselves. The story of this series revolves around Steven and the aliens who invaded earth, who are known as Gems. After trying to fight the Gem leaders for many seasons both the humans and aliens have called it a truce. They can now co-exist. But now, Steven has to face his own traumas. Also, he, from time to time have conflicts with Gems as they both try to make the human-alien coexistence possible.
Conclusion
And there you have it! These are six of the best-animated series of all time that you must give a watch. There are many more that deserves an honorable mention here, including The Midnight Gospel, Blood of Zeus, Solar Opposites, and Primal. So, which one is your favorite?